Producers:
power generators who sell their production in the electricity market.
Transmission companies:
own the distribution networks and substations and must provide electricity to all consumers throughout the Spanish territory.
Regulated distributors:
responsible to buy electricity from the wholesale market or directly from producers through bilateral contracts fixing a PPA (Power Purchase Agreement)
System Operator (Red Eléctrica Española - REE):
entity responsible to guarantee the correct functioning of the electricity system and to ensure the continuity and security of the electricity supply at all times.
Iberian Market Operator (OMIE):
responsible for the market's economic management and bidding process in the entire Iberian Peninsula. They receive production forecasts from power plants and pays transactions according to wholesale market price.
National Commission Markets and Competition (CNMC):
is the government agency responsible for ensuring the existence of effective competition in all markets. From November 1, 2009 this organization centralizes all information concerning generating facilities.
Control Centre for Renewable Energy
Spanish semi-island system is highly secured and real-time efficient by means of improved electric infrastructures and an innovative Control Centre for Renewable Energy (CECRE), where all renewable energy installations are monitored and controlled on a real-time basis TSO monitors and controls.
Spain was the first country to have a unique and dedicated control center for all the VRE generation units, allowing not only a secure operation of the system, but also a more efficient real-time operation of the power plants.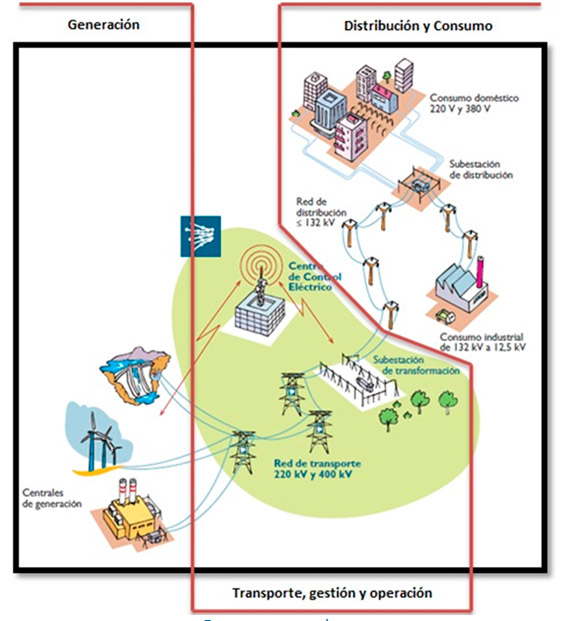 Source: http://www.eoi.org